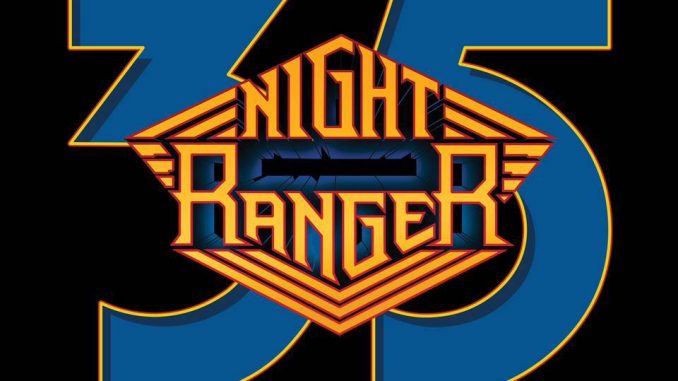 NIGHT RANGER veröffentlichten zum 35-jährigen Jubiläum ihr DeLuxe-Package "35 Years And A Night In Chicago" mit 2 CD & DVD oder 2 CD & Blu-ray! Es ist auch eine 4 LP-Box plus Blu-ray/DVD erhältlich! Night Ranger, die in ihrer 35-jährigen Karriere über 17 Millionen Alben weltweit verkauften und einige Platin- und Gold-Alben überreicht bekamen, haben am 7. Mai 2016 im "House Of Blues" in Chicago, Illinois, USA, ihre Jubiläums-Show abgehalten und mitgeschnitten, – und diese Show gibt's nun auf 2 CDs im Package mit einer DVD oder Blu-ray!
Zu hören und sehen bekommt man also einen fantastischen Querschnitt ihres gesamten Schaffens, kein Hit wird ausgelassen und die Band ist in absoluter Top-Form! Sie haben jede Menge Spass auf der Bühne und auch das Publikum ist gut drauf. Es wird fleissig mitgesungen und die Band wird frenetisch abgefeiert! Punkto Regie und Kameraführung, Schnitt und Qualität ist der Konzertmitschnitt allererste Sahne und auch punkto Sound lassen die kalifornischen Jungs nix anbrennen! Hier bekommt man für sein Geld echt was geboten! Ein Konzertabend, wo man gerne dabeisein hätte wollen und den man sich nun so oft man will im Wohnzimmer auferstehen lassen kann! Night Ranger stellen ihre Klasse souverän unter Beweis, da passt einfach alles und wer auf gitarrenlastigen Rock mit jeder Menge unsterblicher Melodien, zeitlosen Kompositionen, die den "test of time" längst bestanden haben, und auf fette Riffs steht, der wird mit diesem Konzertmitschnitt seine wahre Freude haben! Night Ranger-Fans knien sowieso schon längst! Und ich bin ohnehin sprachlos und will meine Freudentränen auch gar nicht verbergen!
Rating: 10 von 10 Punkten! (weils ja leider nur 10 Punkte gibt…)
CD/DVD Review by TOM PROLL
Und das sind die Details bzw. die Tracks:
Artist: NIGHT RANGER
Title: "35 Years And A Night In Chicago"
1)  "Intro"
2)  "Touch Of Madness"
3)  "Sing Me Away"
4)  "Four In The Morning"
5)  "Growing Up In California"
6)  "Rumors In The Air"
7)  "Secret Of My Success"
8)  "Sentimental Street"
9)  "High Road"
10) "Eddie's Coming Out Tonight"
11) "Goodbye"
12) "Night & Day"
13) "Night Ranger"
14) "When You Close Your Eyes"
15) "Don't Tell Me You Love Me"
16) "Penny"
17) "Sister Christian"
18) "Rock In America"
19) "7 Wishes" (Bonus Video, DVD/Blueray only)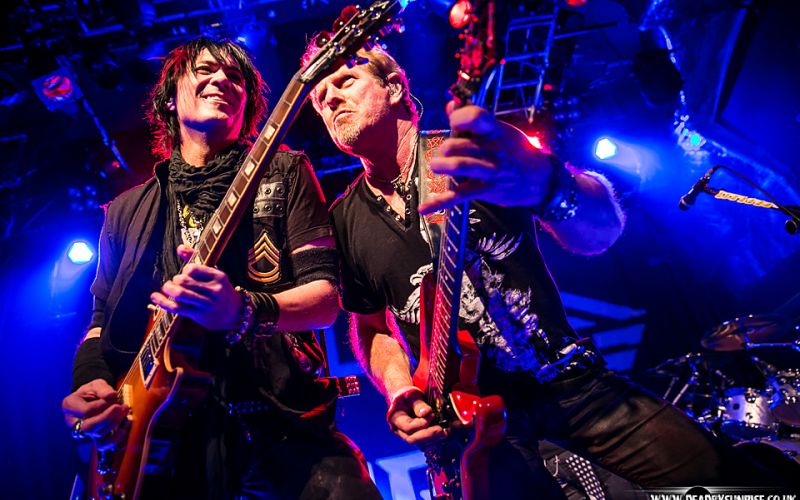 Musicians:
Brad Gillis – Guitar, Vocals
Jack Blades – Leadvocals, Bass
Kelly Keagy –  Leadvocals, Drums
Keri Kelli – Guitar, Vocals
Eric Levy – Keyboards, Vocals
Der Song "Night & Day" ist eine neuer Song und wird nochmals in einer Studio-Version auf einem angekündigten, neuen Studio-Album am 24.3.2017 erscheinen. Ein zweiter neuer Song, "Running Out Of Time", wurde bei diesem Konzert zwar gespielt, erscheint aber erst in der Studio-Version auf dem neuen Studio-Album!