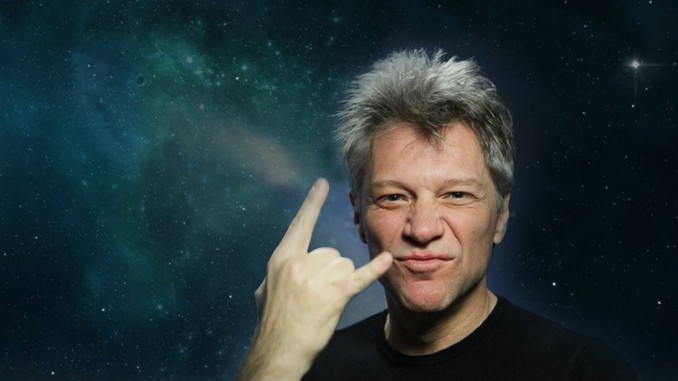 "This House Is Not for Sale" is the upcoming fourteenth studio album by the American rock band Bon Jovi. The album is set to be released on October 21, 2016. It is their first studio album without guitarist Richie Sambora, and it is the first proper studio album following "fan record", "Burning Bridges" (2015).
On November 18, 2014, in an interview with Pierre Robert from WMMR-FM radio, Jon Bon Jovi said he had started working on new songs for Bon Jovi's upcoming album. Jon explained: "I'm just starting, but I've got a few songs. And '15 will be about recording and in 2016 I'll put something out." He also confirmed that guitarist Richie Sambora left the band. He also said that the doors are wide open for him if he wants to return to the band, but he thinks that's impossible. Jon said: "I'd be hard-pressed to allow him to return, so would David, so would Tico. It'd be a lot for us to allow him back. After a year and a half and you miss 80 shows … I don't think that's possible." In the February 2015 issue of the People Magazine Jon said that around 12 songs were written and that the inspiration to write the songs came out of reading the newspapers. In April 2015 Jon signed a management deal with Irving Azoff, who will represent Bon Jovi in all areas.
On August 21, 2015 Bon Jovi released the album "Burning Bridges"; an album recorded especially for the fans and also to accompany the Asian concert tour. It includes songs that were never finished, songs that were finished but never released, and a couple of new songs. Jon said about the album: "It's sort of a hint as to where we're going musically". With this album, the band also concluded their 32-year relationship with Mercury records and its parent label Universal Music Group. The reasons for leaving the label are described in the last song on the album "Burning Bridges". Jon said: "This hits it right in the head and tells you what happened. Listen to the lyrics because it explains exactly what happened. And that's that."
On September 30, 2015., in an interview for a star2.com, Jon confirmed that album is going to be called "This House Is Not for Sale" describing the album as a "really going back to the beginning". Describing the album, he also said: "This record is about our integrity. Integrity matters and we're at a stage of our career where we don't have anything left to prove. Some songs have a little more of the 'chip on my shoulder' sound which is OK for us to have right now." Lyrics on the album talk about difficulties Jon came across over 2014-2015. Jon explained: "A lot happened. Richie's sudden departure, my trying to buy the Buffalo Bills and now this with the label. I have a lot of material to write about. Believe me, the new record is good. It's pointed. It is something we are going to be very proud of in the spring when we put it out."
In March 2016, during a solo concert in Nashville, Jon confirmed that album is finished and that it's being mixed. He also confirmed that the album will be released in fall of 2016, and that the band will go on tour around February of 2017. Regarding the upcoming tour, Jon said: "Don't hold me to it. I don't want to read it on the Internet: 'Jon said February'. I think it just depends on everybody's health and well-being at that time". During the concert, he also confirmed that the band has returned to its longtime label Mercury Records saying that they "sobered up".
On May 25, 2016, Bon Jovi announced via social media and their website that the album was finished. Billboard Magazine reported that Bon Jovi had re-signed with Universal Music, with the album being released on Island Records. The title-track and its official music video were released on August 12, 2016. It was also announced that the album will be released on October 21, 2016.
News by TIMOTHY DiLEO