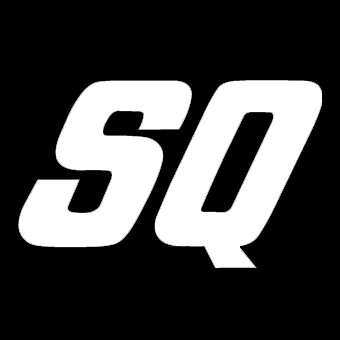 Offizielles Statement der Band Status Quo zu Rick Parfitt, seinem Gesundheitszustand und wie alles weitergeht…
Status Quo regret to announce that guitarist Rick Parfitt has been ordered to rest for the remainder of the year at the very least following on from his heart attack and associated complications following a Quo show in Turkey on June 14th. This means, of course, that he will be unable to take part in the forthcoming "Last Night Of The Electrics" European and UK tour which commences in Vienna, Austria on October 12th.
Simon Porter, the band's manager comments, "Although Rick is recovering well and is now able to lead a relatively normal day to day life, he is far from being fit enough to undertake the rigours of Quo's touring schedule. Perhaps now is the time to reveal that Rick actually 'died' for several minutes directly following his heart attack which resulted in mild cognitive impairments for which he continues to receive neuropsychological support.
His medical team continue to be confident of a full recovery, but Rick's absolute priorities for the foreseeable future are for his health and wellbeing and to be able to see his eight year old twin children Tommy and Lily grow up.
To this end, Rick may well have performed his last show with Quo, but no final decision will be made until next year. Regardless, it is his wish that the band continue to tour as planned and he will always be a part of Quo's numerous other off stage activities".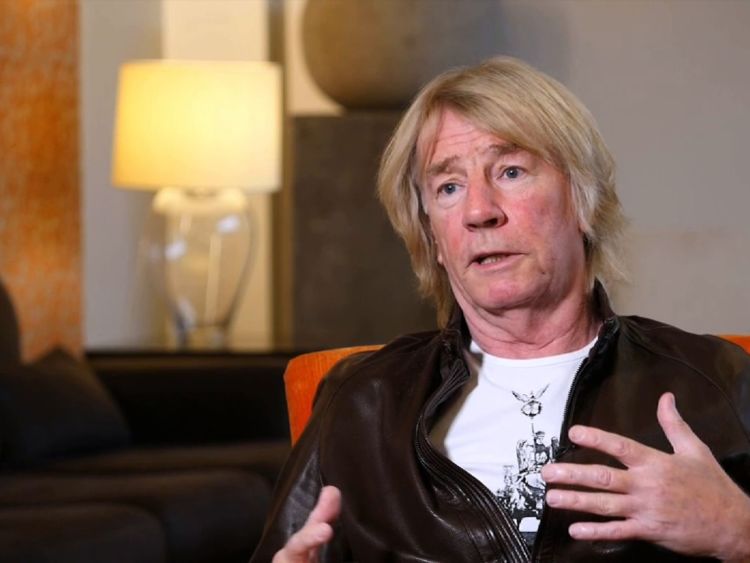 Rick has given his full blessing for the band to continue to honour their touring schedule in order to not let down the fans. Until the end of 2016, Status Quo will continue to utilise guest musicians. Irish guitarist Richie Malone, who is currently playing with the band, will continue in this role at least until the end of Quo's European schedule which concludes in Paris on December 4th. Freddie Edwards, son of Quo bass player John 'Rhino' Edwards also stepped in for Rick during some of the Summer shows.
Rick will also use his convalescence period to compose songs for a long overdue solo album which he plans to record early next year. In the meantime, both Rick and the band would like to thank the fans for their continued understanding and support.
Status Quo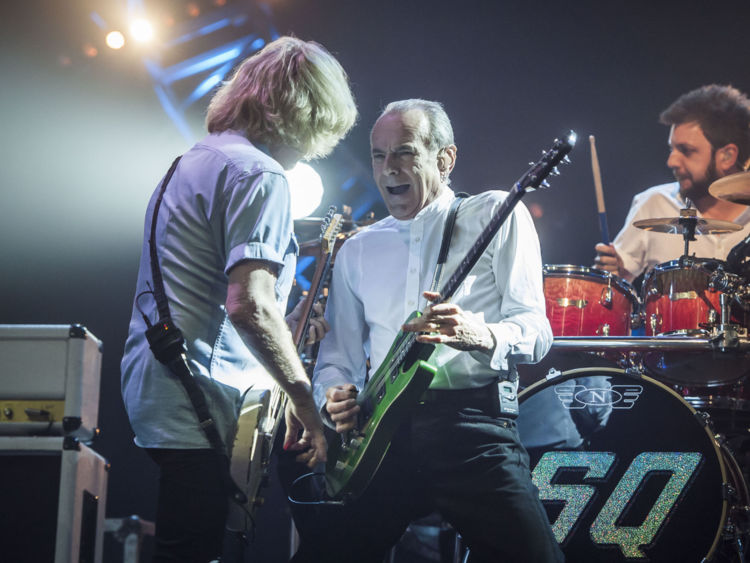 Aber was war passiert? Nach dem Status Quo-Konzert in der Türkei am 14. Juni 2016 erlitt Rick Parfitt einen sehr schweren Herzinfarkt. Er wurde von einem Crew-Member im Hotel-Flur liegend und regungslos aufgefunden. Dreieinhalb Minuten war er angeblich "nahezu tot"… Sein Leben verdankt er einem zufällig anwesenden Notarzt-Team im Hotel, welches ihn eine halbe Stunde lang reanimierte! In einer wenig späteren Not-Operation wurde ihm ein 4-fach Bypass gelegt. Parfitt verfiel einige Tage in ein tiefes Koma. Als er "transportfähig" war, wurde er nach England ausgeflogen, wo er weitere medizinische Versorgung erhielt. Durch die "Nah-Tod-Erfahrung" und den Sauerstoffmangel im Gehirn kämpft Parfitt weiters mit Gedächtnislücken und Problemen hinsichtlich Feinmotorik. Derzeit kuriert er sich in Spanien aus, wo er mit seiner Familie urlaubt.
Gegenüber "sky news" erklärte Parfitt, dass er wohl nicht mehr auf der Bühne mit Status Quo zu sehen sein wird: "Ich möchte ja nicht auf der Bühne vor Publikum tot umfallen!" Die Ärzte haben ihm absolute Ruhe verordnet. Als er unlängst den Auftritt von Quo im Hyde Park im TV verfolgte, wurde ihm erst klar, dass er nicht mehr bei der Band ist: "Als die Jungs die Bühne enterten und mir klar wurde, dass das eine Show ohne mich sein würde, war es schon ein sehr komisches Gefühl!" Und Rick Parfitt gibt sich selber die Schuld für seinen Gesundheitszustand: "Ich muss mich bei meinen Fans entschuldigen, weil es mein Fehler ist. Ich habe den Rock'n'Roll-Lifestyle über Jahre bis zum Exzess ausgekostet und irgendwann muss man den Preis dafür zahlen! Somit ist es meine Schuld, dass ich aus gesundheitlichen Gründen nicht mehr mit der Band unterwegs sein kann." Erst jetzt hat er das Rauchen aufgegeben und dem Alkohol abgeschworen, er hat alle vorherigen Warnungen in den Wind geschossen… Aber er ist guter Dinge, wenigstens jetzt die Zeit für Dinge zu haben, die er immer aufgeschoben hat: "Ich habe eine Menge Songs geschrieben, die ich nie aufgenommen habe. Ich würde gerne ein Solo-Album machen, welches ich schon länger geplant, aber immer wieder verworfen habe. Und da wäre ja noch mein Solo-Album "Recorded Delivery" von 1985, welches zwar fertiggestellt, aber bis heute nicht veröffentlicht wurde… also ich denke, ich habe genug zu tun und meine Fans werden diese Songs mögen!" Na dann freuen wir uns doch, dass der legendäre Gitarrist seinen Herzinfarkt so gut überstanden hat und wieder Pläne schmiedet, auch wenn er jetzt etwas kleinere Brötchen backen muss!
Story by TOM PROLL
Weblinks: Official Status Quo, facebook